Woodbelly Pizza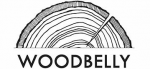 Description
Woodbelly is a farm-to-table catering company specializing in artisan pizza with toppings that change with the seasons and cooked in our mobile, wood-fired ovens. To complement the pizza, we offer a selection of appetizers, side dishes and desserts. Our distinctive bar service is also available for a limited number of events per season.
Expanding upon our origins, we also provide dinners that aren't centered around pizza. Our seasonal menus make use of the many fine meats, beans, grains, fermented foods and freshly harvested organic vegetables produced in Central and Northern Vermont.
We are focused on bringing incredible food to your event with warmth, thoughtful service and good cheer. Our standard approach is to provide a casual buffet that allows guests to serve themselves at will from the bounty, and gather around the hearth.
Our food philosophy revolves around cooking with wholesome ingredients that nourish the people who grow them, the land they draw from and all those who eat them.